Download DESSIN ESS Evaluation Framework webinar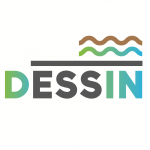 With twenty-three attendants from across Europe, the DESSIN Ecosystem Services Evaluation Framework webinar was a success. The framework and a practical example of its application were presented by Gerardo Anzaldua (Ecologic Institute), who led the working group developing the framework, and Nadine Gerner (Emschergenossenschaft), who led the application of the framework on three case study sites. The webinar includes an ample Q&A session with an extended group of members from the framework development team and lasted over an hour. Find the webinar and the Power Point presentation for download here!

The DESSIN ESS Evaluation Framework is a structured approach to evaluate the effects that innovative solutions (whether technical or management measures) have on freshwater ecosystems and their services. It is targeted at decision-makers and technology developers as a practical way to integrate the ecosystem services concept into their day-to-day decision-making process.