UFT Umwelt- und Fluid-Technik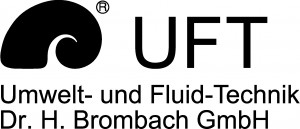 As a SME from Germany, our main business activity is development, construction and installation of hydro-mechanical and electrical equipment for stormwater tanks and other treatment structures. We have three departments: The Hydro-Mechanics and the Electrics department, who care about products and custom-tailored solutions. The department of Scientific Services has the task of internal R&D of new and innovative products as well as special engineering tasks on hydrological and hydraulic topics, including model tests in our hydraulic laboratory. Recent research activities have been performed on stormwater treatment by improved sedimentation as well as by technical filtration.
Within DESSIN, UFT intends to develop and investigate an innovative cross-flow lamella clarifier. The first steps will be model tests, using model sediment under well-defined hydraulic conditions, in which essential questions of performance, parallel throughflow and the cleaning of the lamella structures will be investigated. Afterwards, a prototype-size unit shall be demonstrated in cooperation with other project partners on-site in Germany and Norway.